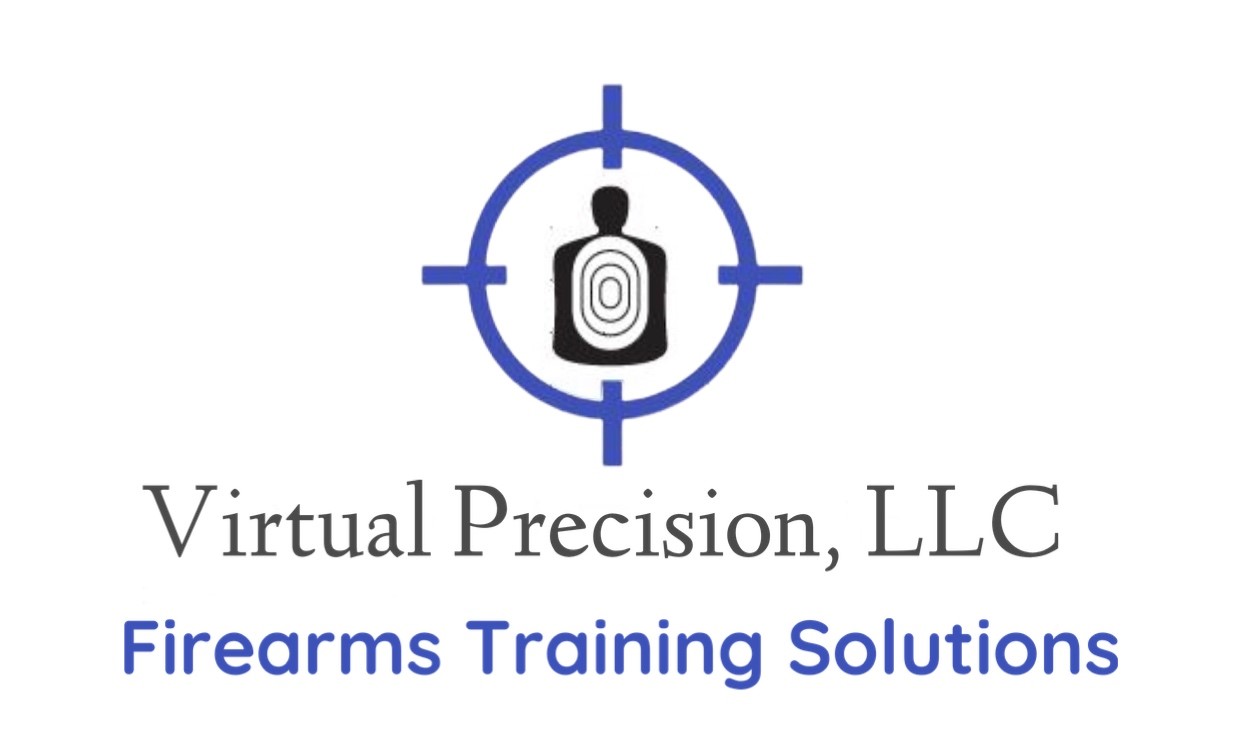 Virtual Precision can provide your police agency, military unit, business, or YES, EVEN YOUR HOME, with a complete FIREARMS SHOOTING SIMULATOR SYSTEM. Our system can fit into most any budget. Our systems start at $999 for a basic system with one training gun and basic courses, and go up to $9,999 for a complete simulator training system with video scenarios, shooting ranges courses, and includes an assortment of recoil and non-recoil training weapons and training taser-style devices, computer, projector, and screen. Larger packages are available, as are smaller packages. We can design a package that fits YOUR needs sell any products a la carte. All systems sold can be upgraded at anytime. Although our business name and location are new, we have been in the business of selling police simulators and training weapons for many years. Our Sales Manager is a retired Law Enforcement Officer, Academy Training Officer, and Firearms Instructor. We understand the needs that you have for more efficient, cost-effective, and realistic training.
Besides Simulator, we also provide realistic force-on-force training gear like the StressVest (vest with pain penalty when shot), Shocknife (yes, it's a knife that shocks you), and many other great training products produced by Setcan, the World's Largest Supplier of Reality Based Training Gear for Law Enforcement and Military. We are authorized,and sell directly for Setcan in the United States.
We are dealers, or sell direct for the following companies: Smart Firearms Training Devices, Laser Ammo, Smokeless Range, StressVest, Setcan, Dart, and Laser Range. We will be expanding our line in the future. Please feel free to email us suggestions.
We are always available to conduct live video presentations and conference calls. We are also available for in-person demonstrations at our facility in Massena, NY at any time for any of our products, We also provide in-person demonstrations on occasion at your location, depending on our travel schedule.
For more information, please contact our FIREARMS TRAINING SOLUTIONS specialist. You can email us at [email protected]
Please provide you name, email address, and a phone number you can be reached at and we will contact you to discuss options to help determine the best package for you.
Our office phone number is 315-705-6012.